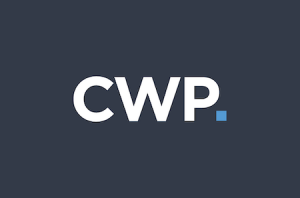 In October 2018, we announced the end-of-life for PHP 5.6, with extended support expiring on 30 June 2019. In this period, 70% of CWP stacks have upgraded to PHP 7.1.

However, PHP have also announced end-of-life support for PHP 7.1. This version will stop receiving security updates from the PHP community from 1 December 2019. 
Due to the large number of stacks that have yet to update from PHP 5.6, and the approaching end of life of PHP 7.1, we are extending support for PHP 5.6 out to 1 December 2019 to line up with the end-of-life for PHP 7.1. 
Agencies need to upgrade all stacks to PHP 7.2 or 7.3 prior to 1 December 2019. PHP 7.2 will be supported up until, and exceeding, the end of the CWP contract in September 2020, but upgrading to 7.3 will mean your agency will have longer term support. 
We've emailed all CWP Stack Managers and Deployers so they're aware of what they need to do. If you're interested in learning more, you can read more about what's happening below. 
Why should I upgrade to the latest PHP version? 
We must start transitioning off PHP 5.6 and PHP 7.1 for security reasons. After 1 December 2019, the PHP community will no longer support PHP 7.1. Click here(external link) for more information.
Do I need to upgrade my PHP version myself? 
No, you do not need to upgrade your PHP version. Once you have upgraded your CWP version, we will upgrade your version of PHP for you. We will start with UAT and test environments and follow up on production shortly afterwards.
Which CWP version am I on? 
The next steps depend on which CWP version you are on. You can find out which version you are on either from within your CMS user interface or your CWP dashboard.
If you're on Framework version 4.0.0 (CWP 2.0) or higher
Great! You may already be good to go with PHP 7.2. SilverStripe will be upgrading your CWP servers to the latest available PHP version before 1 December 2019. 
The CWP team will first upgrade your UAT servers to the latest PHP version. We will notify your Stack Manager and Deployer a week in advance of this occurring along with a date that production will be upgraded. This will provide you with a preview window for testing your site.
What do I need to do?
The PHP upgrade to UAT will be scheduled with your Stack Manager
Following the PHP upgrade in UAT, please test that your site(s) works
Wait for your production update to be completed.
Please contact us at the CWP helpdesk if there are any issues
What else can I do to prepare for this upgrade?
You can choose to enlist a developer to test your application with PHP 7.2 or 7.3 locally to ensure all custom code is compatible with the new PHP version.
If you're on Framework version 3.7.3 (CWP 1.9.1) or lower
What do I need to do?
The best way to maintain the performance and security of your Stack(s) is to upgrade your CWP recipe to 2.3 or greater as soon as possible before support ends on 1 December 2019. This version is compatible with PHP 7.2 and PHP 7.3 and has several new features such as:
A modern and responsive user interface
Better versioning and asset handling
Flexible content and data architecture
Content blocks and updated themes
New recipe structure
Active development and full support
Alternatively, a PHP 7.2 / 7.3 compatible CWP 1.x recipe (1.9.3) will be released in mid September. If you are currently not in a position to upgrade to CWP 2.x prior to 1 December, you need to apply this release to enable PHP 7.2 / 7.3 compatibility prior to the end-of-support date. 
Please contact us when you are up-to-date and we can schedule in the PHP Upgrade. 
What if I require external developer support?
There are a number of vendors that can help you upgrade your site. You can also contact us via a helpdesk ticket and we will give you an estimate on upgrading your site. 
How long will my upgrade take? 
Upgrading your site could take anywhere between two days to a number of weeks depending on the complexity of the codebase and which framework version is in place.
I want to upgrade early – how do I do that? 
That's great news! We'd be happy to upgrade your stack early. Please raise a helpdesk ticket.
What is the final date I need to upgrade by? 
The final date you must upgrade by is 1 December 2019.
If I have more questions, who should I ask? 
If you have any further questions about this, please raise a ticket via the CWP helpdesk.