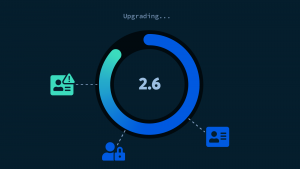 The latest CWP quarterly release brings you a quick update to take advantage of a number of minor improvements. If your site is yet to update to version 2.6, that release was packed full of features. You can read all about it in the CWP 2.6 release announcement.
As usual, this release follows semantic versioning(external link), so it's ready to be used in any current CWP project right now.
What's new in CWP 2.6.1?
This release contains a number of minor improvements to Silverstripe CMS. Like with previous quarterly releases, it's recommended that sites stay up-to-date with the latest version, ensuring you're getting the most out of improvements as they are made available.
Notable improvements include:
Where previously failing embedded media such as YouTube videos could bring down a website page, now the page will continue to display as expected. 
Resolved a regression with the User Forms feature, causing a browser alert preventing users from leaving a form when attempting to submit it.

Preventing recently uploaded files from 'sticking' in the CMS Files area.

Bug fixes for the CMS page editor WYSIWYG field.

Bug fixes for users of the Internet Explorer 11 web browser.
Keen to get your upgrade underway?
Talk to your Digital Agency or Developer about upgrading
Haven't got a Developer or Agency? You can request support with your upgrade through the CWP Service Desk.   
Developers, check out our documentation
This release announcement does not cover the full detail of what is included in the release. Be sure to review the full changelog before planning your next site upgrade.
Head to the CWP Deverloper Docs to view the CWP 2.6.1 changelog.