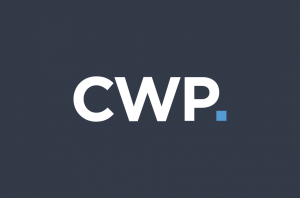 On December 2, the latest CWP Meetup was hosted at Archives by Silverstripe, featuring an update about CWP and a talk about user experience data.
Bryn Whyman and Kamala Hamilton-Brown, Product Owners at Silverstripe, joined us to share the latest updates about CWP, including the announcement of Cloud Stacks and CWP 2.5. Lana Gibson, SEO and analytics specialist at Lanalytics, spoke about the importance of reviewing your user experience data to make informed digital decisions.
Introducing CWP Cloud Stacks
When you're building a website, you want to make sure that you've set up a stack. A stack provides you with two environments, one for testing and one for production, and allows you to hold one or more websites on them.
In the past, a CWP stack was only able to be hosted on Revera. We're now excited to offer CWP Cloud Stacks, which are Silverstripe CMS sites that are powered by AWS and securely delivered to CWP agencies.
The introduction of CWP Cloud Stacks allows agencies to:
Take advantage of the benefits of using Cloud, such as autoscaling, zero downtime, deployments, and high availability
Have more self-service features such as SSL certs, integrations and webhooks, whitelist and domain management
Take advantage of a lower price point with more features, integrations, and availability
Get in touch with your account manager to see how CWP Cloud Stacks can work for your agency.
The latest updates from the CMS Squad
The forthcoming release on the Common Web Platform, version CWP 2.5, focuses on bringing the outcomes of our experience debt initiative to Content Managers.
We've defined experience debt as the "accumulation of friction points that a Content Manager experiences when performing common tasks within the CMS".
Focusing on features that you may have expected after upgrading from CWP 1 or areas that have been reported to be cumbersome, you will see improvements in general content editing tasks, files management, and lifting the accessibility of the content you create.
How data can help you understand your users' experience
Using analytics across your websites and web apps is becoming increasingly important for knowing who is reading your content. As an SEO and analytics specialist, Lana Gibson believes in the power of using data from your users' experience on your website to help inform the decisions you make for your digital content. She works to open up pathways for organisations between their content and their audiences through data.
Having worked with a number of organisations, such as Radio New Zealand and Gov.UK, Lana revealed that audiences know what they want to read and how they want to consume their content. It's how organisations are interpreting the data they receive and how they enhance their content that matters the most.
She recommends considering how data will work alongside your user research to determine what kind of content you should have on your website. However, you don't necessarily need to start from scratch—once you've examined your data and user research, focus on improving what content you have and how you can make it work for your audiences.
Getting involved
Did you attend our latest CWP Meetup? We would love to hear your thoughts! Get in touch with our team if you would like to provide feedback, suggest topics, or even speak at our next Meetup. You can reach us at cwp@silverstripe.com.
You can see videos from the Meetup here(external link) and slides from the Meetup here(external link).