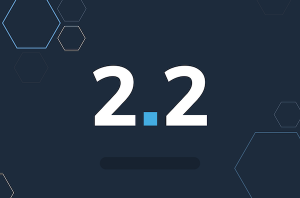 This release is being provided to CWP agencies on CWP 2.x to fix issues that have been identified with file linking behaviour in CWP. It is recommended that all Stack Managers with sites on CWP 2 review the impact of the identified issues in their particular agency context and determine if and when to upgrade their stacks.
This patch release resolves the two issues described below by redirecting broken links. However, a more complete fix will be provided in the next scheduled quarterly release in June 2019. This complete fix will progressively move files into the correct location during creation or publication. An optional file migration task can be used instead to move them in one step.
What should my agency do?
Depending on your impact assessment for your particular context, you can either decide to upgrade to this patch release now, or defer the upgrade to the next scheduled quarterly release.
This patch release is being made available now, outside of the regular quarterly release cycle, to remedy sites that are most affected. While all changes have been checked to ensure they do not include any security issues or feature regressions, the release has not undergone an external code review. The change logs should be reviewed and the impact to your particular site assessed before upgrading.
Issue one: Broken direct links to files after a CWP 2.x upgrade
If your CWP instance has upgraded from CWP 1.x (SilverStripe CMS 3.x) to CWP 2.x (SilverStripe CMS 4.x), your instance likely has an issue with direct links to uploaded files. Direct links to uploaded files may no longer work because all files have changed their location in most upgrades. This affects direct links from external sources, as well as some links embedded in website content. There are no known issues around the data integrity of CWP-managed files.
What sites are likely to be affected by this?
Everyone who upgraded a site from CWP 1.x to CWP 2.x will be affected unless they actively evaluated the tradeoffs and opted into the `legacy_filenames=true` setting to retain existing file locations(external link) during their upgrade.
Issue two: Broken direct links to replaced files in CWP 2.x
If your CWP instance is on CWP 2.x, when replacing the contents of a file (e.g. through the CMS UI), previous direct links to that file will break, as the file location changes with every replacement. This happens both on new sites starting on CWP2.x and sites which have been upgraded from CWP 1.x.
What sites are likely to be affected by this?
Everyone with assets likely has this issue (since all of them could be externally linked outside of your site). The impact of the issue depends on how strongly your project relies on those external links (e.g. externally maintained link lists from your agency's intranet to your agency's website, links embedded in published documents, etc.).
Next steps
Full report
A full report [PDF, 99 KB] has been created that details the issues expected for your site. The report is written for your Stack Manager and your Developer(s). Examples of the issues and answers to expected questions have also been provided.
If you have further questions
Talk to your Digital Agency or Developer with reference to the full report.
This patch upgrade can be carried out by any development team familiar with SilverStripe CMS. However, if you would like SilverStripe's assistance, you can request support via the Service Desk. 
Upgrading
Developers, head to our Docs to view the changelogs or check out the Upgrade Guide.