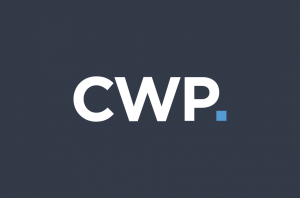 In this roundup, we introduce the latest release and announce the arrival of multi-factor authentication to CWP. We share all you need to know about the future of CWP and describe changes to the way that we assess and communicate issues in CWP. We've also got an update on PHP 7.2 and information about the new co-funded development working group.
If you would like CWP updates delivered to your inbox, you can subscribe to the newsletter here.
Introducing the latest release – CWP 2.4
CWP 2.4 updates the recipe to SilverStripe CMS 4.4.3, and includes a number of improvements and bugfixes to supported modules. We're hard at work tightening screws and exterminating bugs to improve the consistency and usability of the CMS, and the beginnings of this project are visible in the 2.4 release.
Announcing the arrival of Multi-factor Authentication to CWP
Multi-factor authentication has recently been released for both the SilverStripe CMS and CWP Dashboard, aimed at providing an additional layer of security for websites. This follows security best practice, and will help to keep your CWP account and website safe from malicious attacks.
CWP service continuation beyond 2020
The Lead Agency Agreement for the Common Web Platform (CWP) expires on 16 September 2020. SilverStripe will be providing a continuation of service, innovation, and support for CWP participating agencies beyond this date. We've rounded up all you need to know and some frequently asked questions.
Increasing the visibility of security vulnerabilities and known issues
The Common Web Platform has been set up to be a highly secure platform. As an agency on CWP, you're supported with a service that prioritises security practices, and a product that is proactively maintained and assessed to ensure security threats or vulnerabilities are managed with a focus on your experience. 
We're changing the way we assess security issues to make the impact to your site clear, and we're doing more to communicate known issues that are identified after a release.
PHP 7.1 end of life – PHP 5.6 

support extended

Due to the large number of stacks that have yet to update from PHP 5.6 and the approaching end of life of PHP 7.1, we're extending support for PHP 5.6 out to 1 December 2019 to line up with the end of life for PHP 7.1.
CWP co-funded development working group
We've made some changes to the way the co-funded development pool is managed. The reason for this change is so we can focus on developing features based on the Digital Experience Services Strategic Framework which has been developed by participating agencies, vendors and research companies through the recent co-design workshops.
Agencies will no longer need to submit ideas through the Shared Workspace or allocate picks. Instead, there will be a working group consisting of 5-10 agency representatives and members from the SilverStripe Product and Development team. The working group will be using the framework to identify features and enhancements to drive the development of CWP from October 2019 - September 2020.  
If you would like to participate in the workshops or if you have any questions, please contact us.
Subscribe to the CWP newsletter
Subscribe to the CWP newsletter to have regular product and community updates delivered to your inbox.