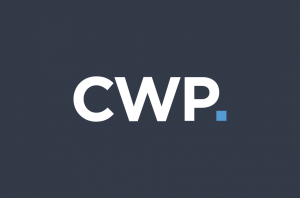 This week we released the last minor release for CWP 1 (1.9.0) and the first minor release for CWP 2 (2.1.0). Both of these releases include new features built as part of the co-fund submission pool, as well as some important security fixes and bug fixes. 
The release announcements give you full details of the releases, but we've also covered off the new features below.
Installed Modules Report
The Installed Modules Report – otherwise named in the co-fund submission as the 'Site Summariser' – has been built to provide agencies with access to module information, allowing them to make faster and more informed decisions about upgrading their site and modules. 
This feature is available for sites running either CWP 1.9.0 or CWP 2.1.0. 
Bringing site and module information to the CMS, the Installed Modules Report aims to: 
Provide those responsible for agency sites to access a snapshot on the current build of their site and what upgrades are available.
Provide a list of what modules are utilised by the site and where further information can be found relating to user help documentation and module features.
Highlight known module security issues.
Provide a 'health' rating of each module based on the security and build quality.
The Installed Modules report can be added to your site through the combination of the below repositories. Consult with your development team to have this added to your site.
Page History Viewer
For sites running CWP 2, the 2.1.0 release builds on the content block functionality by introducing a feature developed as a co-fund submission that focuses on improving the page history viewer.
CMS users need to confidently and accurately understand what has changed on a page that utilises content blocks. Therefore, improvements have been made that allow users to review the history of either the content blocks as individual components, or as a group of content blocks presented on a page.
This improvement allows content blocks to be auditable, and supports compliance with Official Information Act requests and Information and Records Management standards.
Upgrading Instructions
Upgrading to the latest minor version is recommended for all sites. This upgrade can be carried out by any development team familiar with SilverStripe CMS. However, if you would like SilverStripe's assistance, you can request support via the Service Desk.