News in January 2018
The New Year has arrived and with it has come price decreases for CWP stacks!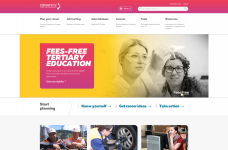 For our first case study on the Common Web Platform we take a look at CV builder tool and website from Careers New Zealand.
Making websites as accessible as possible is very important to us, therefore some key changes have been made to the CWP dashboard.